It is the season of prom again for the graduating batch of students from Secondary 4/5 and Junior Colleges. Prom night is the most important night for any graduating students (apart from the results). It is the time where everyone gets together minus the stress of any impending schoolwork. On this important night, everyone wants to look good. How are you pulling off a fashion statement this prom? We give you some prom outfit tips Dos and Don'ts for the guys.
1) Do go formal yet casual

You don't want to overdress and look dead serious on a fun night. It is easy to achieve this look, pairing a fitting blazer over and putting on some sneakers. It gives a playful look while looking sharp at the same time, and you can walk comfortably in those sneakers.
2) Do wear something knitted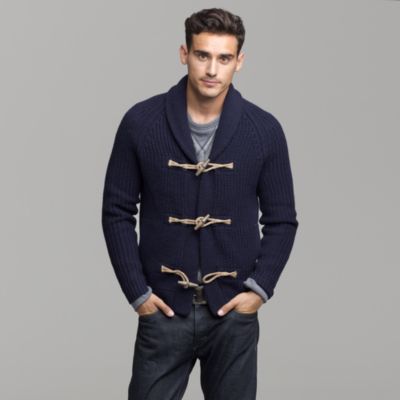 Some knitted outerwear can help you stand out. A knitted wear will have the texture and look that makes you look effortlessly classy. The downside: it can get a little hot though.
3) Do wear a pullover


Pullovers are easy to wear and no one will give two cents about what you wear inside – as long as your collars are popping out. Pick an inner shirt with nice collar designs and look to impress in this minimal get-up.
4) Go for suspenders if you look the type


Suspenders are not exactly for everyone; some may not be able to pull off the dorky and quirky look. However, if you can pull it off, you can look effortlessly dressed for prom. Pair it with a nice bow-tie of intricate design to make your look really stand out.
5) Do not show up in a fedora

Fedora is not exactly the kind of look you want to be in on prom night. The hat will be a hindrance after a while, and it generally does not look good on anybody. Leave that for theme parties or other events if need be.
6) Do remember pocket squares


If you are going in full-suit and formals, do not forget your pocket squares. Never estimate the power of that piece of cloth in your blazer chest pocket. It adds classiness and sharpness to your formal get-up.
7) Wear a watch


It may be a minute detail to some but it is crucial. It gives your outfit a sense of completeness and maturity.
Of course, do observe proper etiquette and do not overdo anything (especially your hair). Prom is definitely a fun time to be seeing your friends and schoolmate actually taking the effort to doll and impress others with their outfits – here's your chance to impress others. Do not disappoint!
Writer: Leong Chee Sheng