New Year will be here sooner than we think. As it approaches, we forecast the events and fun ahead. Moving on to 2015, what are some of the events that we can look forward to? We have broken down into 3 categories: Music, Arts and Marathons – for you to look into. The first quarter of 2015 sure looks like a wallop of spitfire right now! Let's go!
Music
1) Laneway Singapore 2015


Dubbed as the "hipster" event, the ever-popular Laneway is seeing its 5th year running and bigger this year, featuring artistes such as Lykke Li and St. Vincent. Once again at Meadows by the Bay, be ready to enjoy great music against the Singapore's beautiful cityscape.
2) Future Music Festival


This March, Future Music Festival Asia is bringing its huge weekend of electronic and R&B megastars to Singapore for the very first time. Expect some familiar dance tunes pumped up at the Changi Exhibition Centre this coming March.
3) Ed Sheeran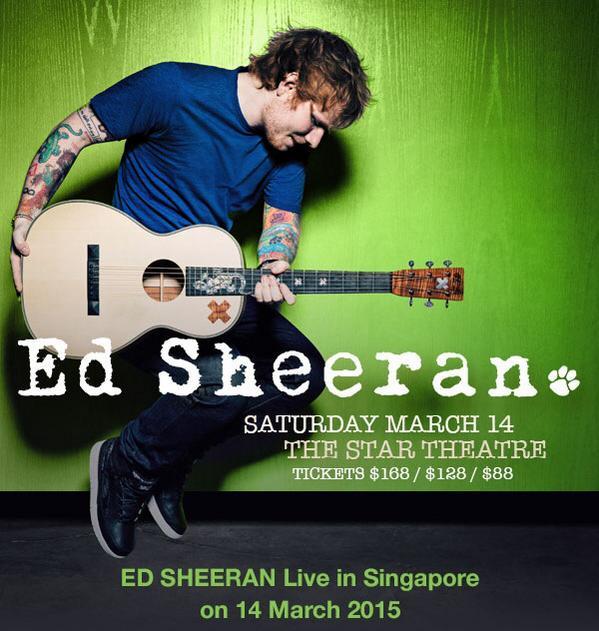 Ed Sheeran will be holding his virgin concert in Singapore for the first time. From some of his brilliant and sad tunes to his recent transition into the electronic scene, expect a variety of musical style from Ed Sheeran on this sold-out concert.
4) Lily Allen


Fans of Lily Allen can finally rejoice – the British pop sensation with wacky tunes and satirical lyrics will be bringing her Sheezus tour to Singapore. This will also be the first time the British pop star performs in Singapore!
Arts
5) Singapore Arts Week


Art Stage Singapore is the leading Asian art fair connecting the world to the best of Asian contemporary art. With a deep understanding of Asia's dynamic visual arts scene, Art Stage Singapore presents the diversity of contemporary art rising from the region. Get ready to be dazzled and mesmerized by some of the exhibiting art pieces!
6) M1 Singapore Fringe Festival


Having a theme as intimately familiar and tragic all at once, the M1 Fringe Festival is set to move and win some hearts with its series of performances, exhibitions and activities in 2015
Marathons
7) Safari Zoo Run


In memory of Ah Meng, gear up for Safari Zoo Run! There are 2 categories of the run – competitive and family; and there are some perks upon registration as well. If running around the zoo is your idea of fun, this is a perfect event for you.
8) Run for Light


An initiative to support the less fortunate, Run for Light has 4 zones starting with the beneficiaries and the blindfolded participants walking behind the guide dogs and their handlers. Zone 2 is a fun and selfie area. Zone 3 is a darken segment. Zone 4 is a lit-up path leading to the finishing line and the start of the after run party. Here's to running for a good cause!
9) Men's Health Urbanathlon


A race that sets itself apart from others, the Urbanathlon is set to stretch your physical and mental reserves. The obstacles get tougher each year and following on last year's popular Mystery Obstacle, 2015 is another that will again test your body and mind like no plain run can.
10) Green Corridor Run


The 'Green Corridor' is an uninterrupted stretch of greenery and woodlands that runs the entire length of Singapore. Held along one of the most beautiful stretches of natural land in Singapore, the 10.5km course starts at the historic Tanjong Pagar Rail Station and winds its way along the green corridor to finish at the old Bukit Timah Rail Station.
Writer: Leong Chee Sheng